Body piercing classes in Latvia
Piercing classes in Latvia is an opportunity to acquire professional knowledge and skills in the field of piercing.

This service is popular in the beauty industry, and many young people pierce their body to express own individuality.
In Latvia, there are no age limits for most punctures except for the complicated variants. With the help of jewelry, you can decorate any part of the body. A huge variety of options allows you to choose the most suitable one according to personal preferences.
Body piercing classes in Latvia provides an opportunity to acquire professional skills and learn about various puncture techniques and methods. This allows you to create quality and beautiful works that will please clients. It is important to consider safety during puncture, and piercing classes in Latvia will help to master the necessary knowledge and skills for this.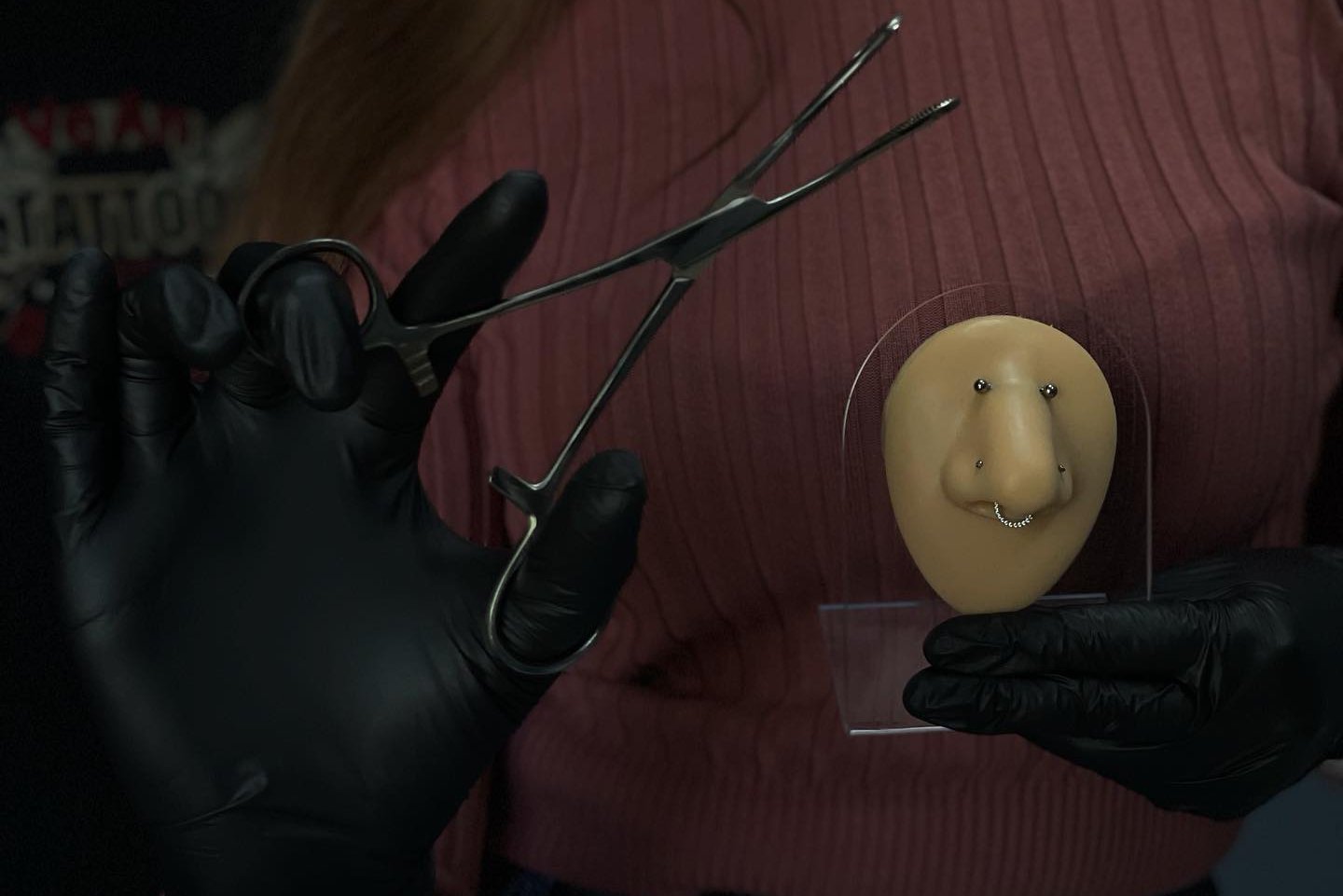 Features of the piercing classes
Body piercing classes in Latvia is carried out by experienced professionals, masters of their sphere.

The course is designed according to academic standards, consists of 6-10 lessons (there are theoretical and practical classes) and includes all the necessary materials for gaining knowledge and skills of the piercer. The master prepares the schedule of classes taking into account the individual wishes of the students, because we always value the individual approach in everything related to learning.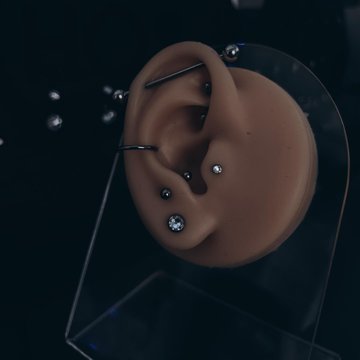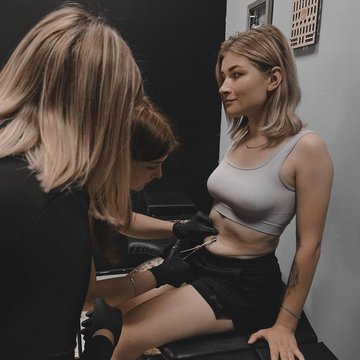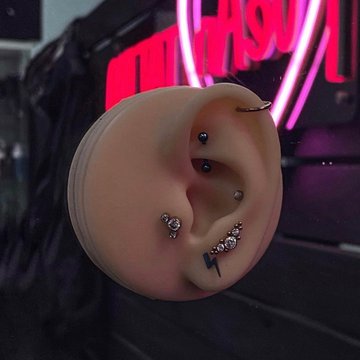 The highlights of the
training include:
The concept of piercing and its varieties.

The main moments of a piercing procedure.

Anatomy of the human body.

Tools and their sterilization, disinfection of the working surface and usage of disinfecting solutions.

Various types of equipment and its application rules.

Practical exercises on the artificial parts of a body for mastering the skills.

A puncture on real models with a supervision of a master.

Passing the exam.


Each student receives a certificate confirming his/her qualification as a piercer. This certificate will not only help you to find a job in any other salon, but also to apply for a job in one of the «VeAn» studios. In addition, the team of experts of «VeAn» company helps the trainees to choose the necessary equipment and consumables for work in the future. After a full course you can also start your own work and open your own studio.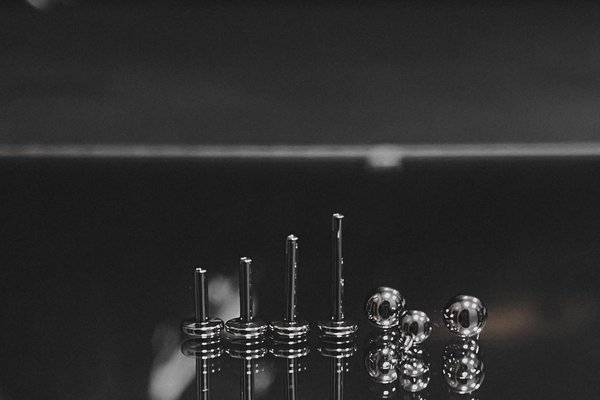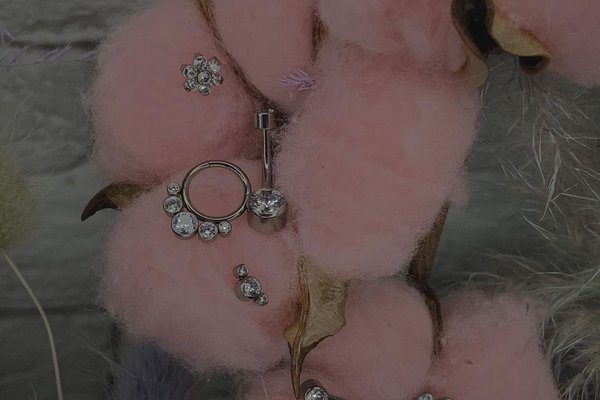 What is piercing?
Piercing is a procedure that is carried out in a specialized salon.

It consists of puncturing a certain part of the body in order to put a special jewelry. A lot of people choose body modification and especially piercing in order to achieve aesthetic perfection. Some piercing can be a common form of decoration while others allow you to stand out, boost self-esteem, show belonging to a particular group of people or enhance sexuality by bringing new vivid emotions.
The origins of piercing go back to ancient times, when punctures were performed without respect for hygiene and sanitation and had a sacred or social value, rather than aesthetic.
Today, piercing procedures are carried out using sterile tools and antiseptic agents to treat wounds, which surely eliminates the possibility of infection. Especially if you follow all the instructions for aftercare.An individual set of tools is used for each client. The master opens all tools and consumables in the presence of a client. The workplace is disinfected before starting the procedure.
After puncture, the master gives the client recommendations for aftercare and selection of care products. If the recommendations are followed, healing takes place quickly and without complications, and piercing becomes a real body decoration.
If you are interested in the art of piercing and want to engage in body modification, you can get classes in the studio network "VeAn" in Latvia. Experienced specialists will gladly share their knowledge with you and help to master an exciting profession.